Welcome to Syzygy, the premier gathering of sci-fi readers in the Dayton area!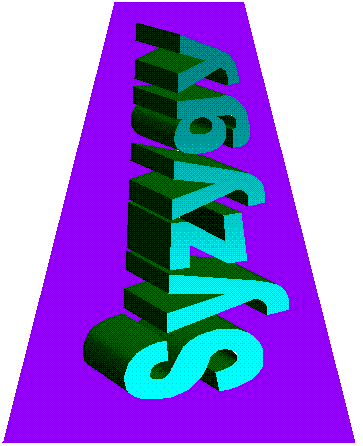 Syzygy is a diverse collection of SF lovers from around Dayton who meet monthly to explore a new book selection in the genial, inquisitive company of fellow fans. It started in August of 2005 and has met every month since.
---
New member FAQ
1.

What does it cost to become a member of Syzygy?

Absolutely nothing! The only cost to you is the price of the books, if you choose to buy them. If you check them out of a public library, you can read for free.
2.
Will you sell my e-mail address to spambots?
We don't even want your e-mail address! Just show up at a meeting.
3.
Where and when does the group meet?
Our meetings take place in the Kettering-Moraine Public Library, 3496 Far Hills Avenue, in Kettering; between Stroop Rd. and Dorothy Lane. (See map below.) We normally meet at 7:00 pm on the second Wednesday of the month. This can change with holiday closings, or the opportunity for author signings, so it is good to stay in touch with our fearless leader.
4.
Who picks the books you read?
The members themselves pick out future readings in a dignified and egalitarian process, sometimes involving paper airplanes and lots of shouting :-}. Really, if you have a good idea, just bring it to a meeting.
5.
Where can I get copies of the books?
You can:

See our separate list of resources.
---
In the following reading lists:
If we know the location of an author's official home page, that is hyperlinked to his/her name,
If we have located an objective review of a book, that is hyperlinked to the title.
If we could only find an amateur review or an unofficial author home page, it/they will be hyperlinked to individual letters of the title or name, respectively.
The reviews have not been screened for spoiler material, so we advise against reading a review before you read its book.
Past reading list
Current reading list
2018

February 14
Saturn Run
John Sanford and Ctein
A intern discovers an object entering the solar system on a trajectory that will take it to Saturn. Since it is decelerating, scientists conclude it is under power and targetting the gas giant. The US hastily assembles a team to pilot a ship and make first contact with this spacefaring civilization. In short order they find themselves in a race with a Chinese ship.
March 14
Split Second
Douglas E. Richards
Physicist Nathan Wexler has discovered a technology with which he can send things back in time by a fraction of a second. While he considers his invention useless, Nathan and his fiancée quickly discover it has put both their lives in danger. Seasoned SF author Richards sheds new light on a much-explored topic.
April 11
Redshirts
John Scalzi
A new ensign aboard Universal Union Capital Ship Intrepid is proud of his new assignment, until he starts to notice that on every away mission somone gets killed within the first 5 minutes, and that someone is always wearing a red shirt. (Fans of Star Trek will identify with this intuitively.) He schemes with his cohorts to stay out of the sight of the officers who lead away teams, only to discover a secret about the Intrepid that alters their view of the universe. Veterans of Agent to the Stars will recognize Scalzi's wacky sense of humor.
May 9
The Big Book of Science Fiction
Ann & Jeff Vandermeer, Eds.
In a radical policy shift, the club will read an anthology this month instead of the usual novel. And this collection has the best works of all the giants of the genre: Asimov, Clarke, & Wells, as well as outstanding newcomers like Ted Chiang and Cixin Liu. For May we will read the first 19 stories ("The Star" through "Surface Tension").
June 13
Chindi
Jack McDevitt
A survey mission to a neutron star intercepts a message in an unknown language. They leave behind several satellites in hopes of tracking the signal back to its source. Five years later the satellites deliver and a new probe is launched, under the leadership of Captain Priscilla "Hutch" Hutchins (who also led the mission to Deepsix). The search follows clues from planet to planet until they stumble upon an alien artifact (named 'Chindi' after a native American spirit).

Chindi is the 3rd book of the Academy series (Deepsix was the 2nd), a category I: loosely-coupled series.

July 11
Nanotime
Bart Kosko
In 2030 the world population has doubled, oil is running out, and Big Brother governments are watching everybody. John Grant has discovered a revolutionary technology that can provide the world with unlimited energy--which gets him branded as a traitor--and on the 'most wanted' list of his own country. Hamid Tabriz wants Grant's patent, using an implantable chip that allows him to control someone else's mind.
August 8
The Big Book of Science Fiction
Ann & Jeff Vandermeer, Eds.
The same book we read from in May. This time we read from "Beyond Lies the Wub" through "Plentitude".
---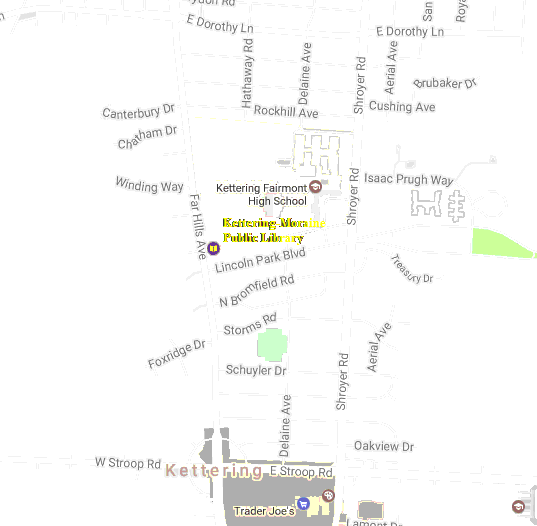 Our meeting place
Syzygy meets on the second Wednesday of the month at the Kettering-Moraine Public Library, 3496 Far Hills Avenue, in Kettering; between Stroop Rd. and Dorothy Lane. Meeting night and/or location can change with holiday closings or author signings, so it is good to stay in touch with our fearless leader. Meetings start at 7:00 pm and last around an hour.
---
Readers' resources (How to get the books)
Essentially, you can buy or borrow your books. If you choose to buy them you can shop among assorted on-line booksellers:
| | | |
| --- | --- | --- |
| Bookseller | | Comments |
| | | Amazon.com now sells used books, too. They offer sample pages you can read on-line. |
| | | We sometimes find books here, not available domestically. |
| | | Also offers on-line excerpts. |
| | | An Oregon-based independent with a strong sci-fi section. |
If you live in the Dayton area, you can check the various national chains who have outlets here:
Name
Location
Phone
Comments
Barnes & Noble
2619 Miamisburg-Centerville Rd
433-0750
2720 Towne Dr
429-1660
Halfprice Books
2090 Miamisburg-Centerville Rd
438-0249
These folks are serious about that "half price" bit. We once bought a vintage paperback of the original 2001, A Space Odyssey there for 47ข.
Dayton also has a few independent booksellers:
| | | | | | | |
| --- | --- | --- | --- | --- | --- | --- |
| Name | | Location | | Phone | | Comments |
| Books & Co. at The Greene | | 4453 Walnut St | | 429-2169 | | This store offers a 1-year "Millionaire's Club" discount card that saves you 10% on all purchases, including SF books. You have to spend roughly $200/year to get back what you pay for the card. |
If you have a library card from any Montgomery county library, you can borrow your book from any library in the county that has it.
Go the the Dayton Metro Library home page .
Click on "Catalog" (top of page).
Fill in as much as you know about the book and click "Go".
If that doesn't work, click "Other Libraries".
Click on "More Ohio". (You will have to enable cookies on your browser, and pull out your library card to use this service.)
Click "Standard Search". Fill in your title & try again. This scans dozens of libraries around the area.
If you get hits, the "Details" link will tell you which library or libraries have it.
If you live in Greene county, you can look up books in the "card catalog" of the Greene County Public Library. They seem to have the newer titles!

There are more public libraries in the area outside both these systems:

Finally, if you live outside the range of any of these, you can still probably locate a library near you at:
---
Links of interest to SF lovers
Search the world wide web for "science fiction" and you will get lots of hits: primarily about TV shows, movies, gaming, or conventions. All the SF links in this section are targetted at people who like books. Many of the names don't tell you much about the services they offer, so we've tried to arrange them by service.
Lists of "the best SF ever written"
Indices of author homepages
Author biographies
Author bibliographies

Book reviews
Interviews
Electronic magazine(s)
Miscellaneous
---
Contact us
For additional information about the Syzygy group, or provide comments about this web site, send an e-mail to:

.
---
The Syzygy readers' group home page/Revised January 2018

Copyright ฉ 2018, Gary Lynch. All rights reserved.