News and Views
[ Home ]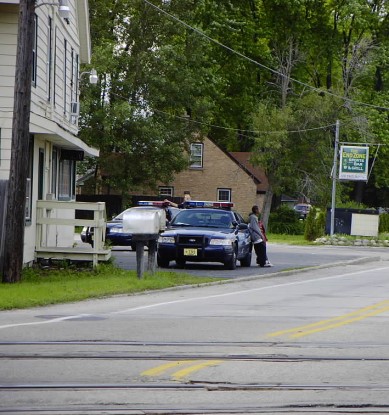 3 black juvenile kids were taken off of some flat cars carrying pipe on CP train 287 at Duplainville by City of Pewaukee Police and later transported back to their home in Milwaukee in the evening of June 20th.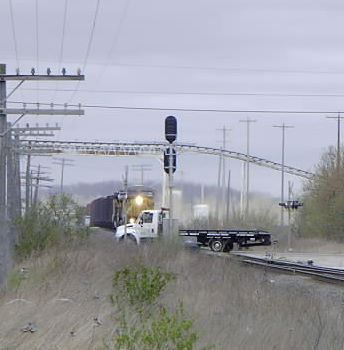 The quick and the dead! ( 10K' southbound coal MTs at Dupy North with UP power )
---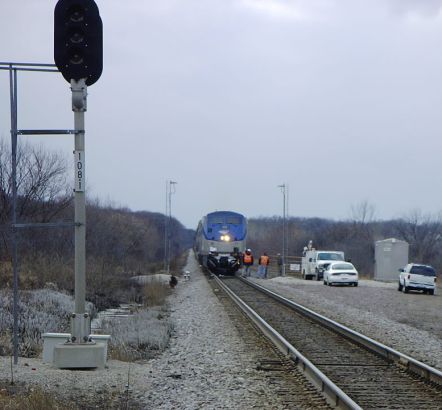 #8, with the Amtrk #177 on the point was stopped for several hours on March 14th at the Hartland detector.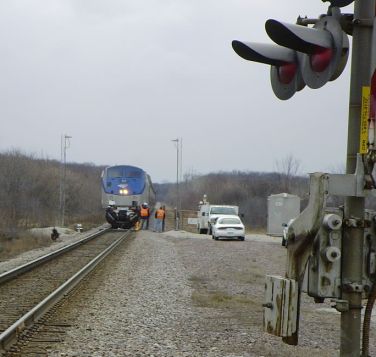 The Milwaukee MIC came out along with the CP road manager and Amtrk supervisor. The MIC used a torch to cut off the snow plow. Shades of what happened out here several weeks ago west of Hartland.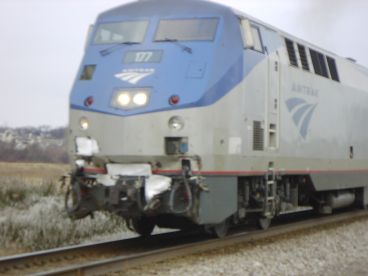 Under way again, less plow. This unit was being set out on Depot #4 in Milwaukee when they got there.
---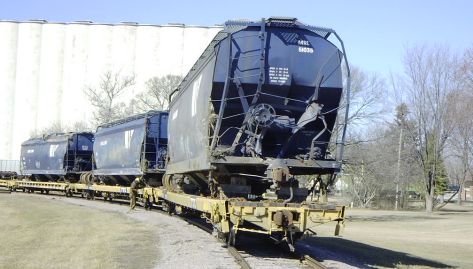 Hospital train at the SW wye at Jefferson Junction on 3-12-04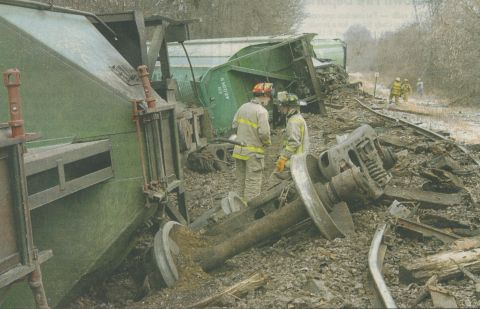 Derailment on the UP's Clyman Sub between Johnson Creek and Watertown.
( Ebenezer Road and CTH Y west of Hwy 26 )
Photo by John Hart--Watertown Daily Times Newspaper
---
Dupy Tranz Load Facility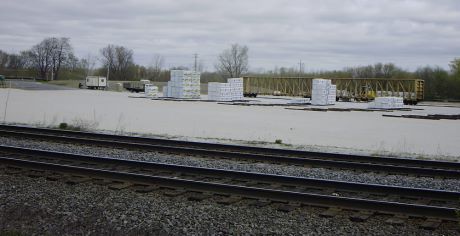 Facility in operation on 4-19-04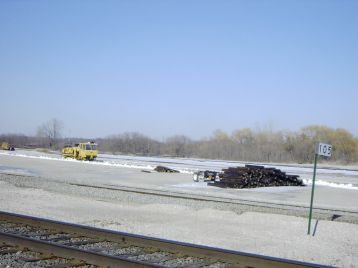 Ballast has been installed.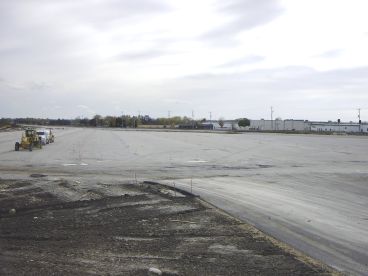 October 25, 2003 looking south from Hwy K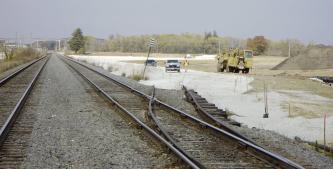 October 17, 2003

Looking south from Hwy K, 10-11-03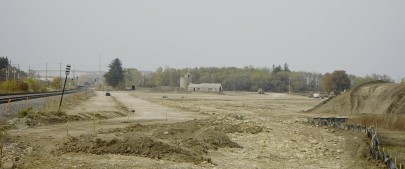 Looking north from Weyer Road
Above pictures taken on 10-11-03 Grading is coming along for track placement.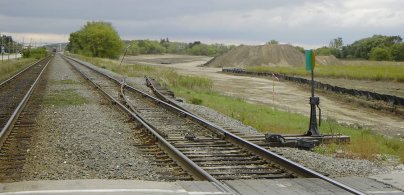 Grading work taking place at North Duplainville for the new CN transload facility. A continuing story...
9-28-03
---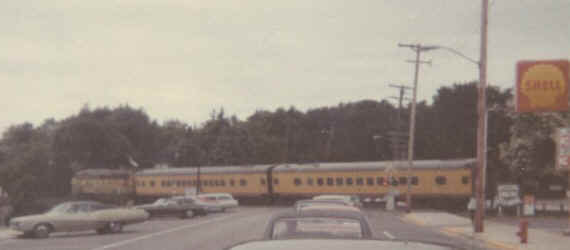 Westbound Cannonball at Pewaukee in June of 1972. The last trip I think.
[Home]