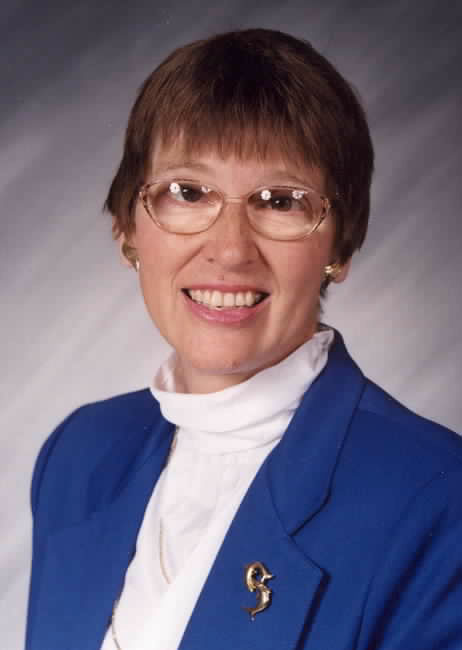 Aquatic Consulting & Education Resource Services
is owned by Susan J. Grosse, MS. Her expertise in aquatics and in education spans four decades, and includes publications in adapted aquatics, lifeguarding, instructional swim, water exercise, post traumatic stress disorder, crisis and risk management, contagion, and program administration. She has been a speaker throughout the United States at local, state, and national level events. She has also presented at four congresses of the International Council for Health, Physical Education, Recreation, Sport and Dance in Vancouver Canada; Limirich, Ireland; Frostberg, Maryland (USA); and Cairo, Egypt. Her specialties are risk management, curriculum development, practical programming, aquatics and physical education for special populations, and implementing creative activities.
Her Master's Degree in Exceptional Education is from the University of Wisconsin-Milwaukee. She also holds a certificate in Trauma Counseling. She has been a Red Cross Instructor Trainer in both water safety and lifeguarding for over 35 years.
Ms. Grosse is past president of the American Association for Active Lifestyles and Fitness, past chair of the Aquatic Council of AAHPERD, past president of the Wisconsin Association for Health, Physical Education, Recreation and Dance, and past president of xi Chapter, Delta Kappa Gamma. Among her many awards are the Mabel Lee Award and the Honor Award of the American Alliance for Health, Physical Education, Recreation and Dance; the Meritorius Award of Aquatic Council and the Special Recognition Award of the Adapted Physical Activity Council, AAHPERD. She has also received the Tsaumi Spirit Award from the Aquatic Therapy and Rehab Institute, the John K. Williams Award from the International Swimming Hall of Fame, and in 2011 was named an Outstanding Leader in the Field of Adapted Physical Education by Palaestra.
As a teacher in the Milwaukee Public School System, Ms. Grosse served as a physical education teacher at Gaenslen Orthopedic School, physical education teacher for the Middle School Individualized Physical Education Project, and as physical education department chair and total school curriculum coordinator for the Milwaukee High School of the Arts.
Aquatic Consulting & Education Resource Services
7252 W. Wabash Avenue
Milwaukee, WI 53223
sjgrosse@execpc.com