Character aging techniques
Simulated aging of actors and models is best accomplished through an extensive collection of specialized techniques. Typically, enhancement of existing wrinkles, addition of new wrinkles, hair loss and color changes, age spots, sagging skin and other symptoms of advancing age are applied. The overapplication of aging techniques is a common pitfall, and invariably leads to an overdone effect which distracts rather than contributes to the production.
These photos illustrate a JDMS thirty-year aging process before and after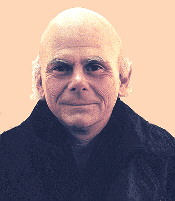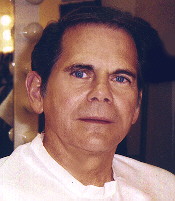 application of aging effects. Careful attention to small details - such as the application of age artificial spots and enhanced veins to the character's hands and arms - in addition to broad techniques such as bald capping and artificial hair-laying resulted in a highly convincing effect. Judith Denny Makeup Services can provide equally professional and convincing custom character-aging effects to your production.

Return to JDMS Home Page 

How to contact Judith Denny Makeup Services
©1996 Judith Denny Makeup Services
New Berlin, Wisconsin U.S.A.
makeup, make-up, makeup artist, key makeup, professional makeup, cosmetics, cosmetic, video, film, old age, theater, cinema, stylist, hair style, styling, styles, lipstick, clean beauty, print, photography, glamour, movie, movies, film, cinematography, models, monster, commercials, advertising, clean beauty, bald cap, JDMS, bald capping, makeup services, advertising, videos, music videos, video production, commercial, commercials, ads, studio, prosthetics, tattoo, tattoos, bald-cap, bald, lipstick